What is LottieFiles for Google Workspace?
LottieFiles for Google Workspace lets you add animation to your Google Slides presentations, as well as Google Doc and Google Sheet projects by importing Lottie animations as GIFs and animation frames as PNG.

You can add your own private Lottie animations or choose from the repository free animations designed by talented Lottie animators on LottieFiles.

From simple icon animations to more complex character animations, you can always find something on LottieFiles to help you craft the story you want to tell. You don't even have to leave the page, just browse using the Add-on and save time.
Installation Guide
1. Open Google docs and create a new file.
2. Click on Add-ons and select "Get add-ons"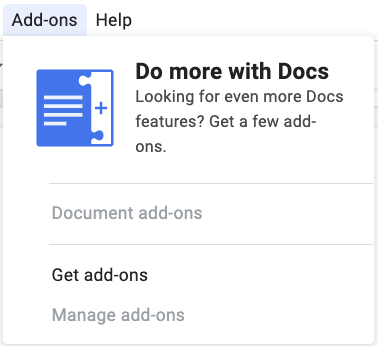 2. Search for Lottiefiles for Google Workspace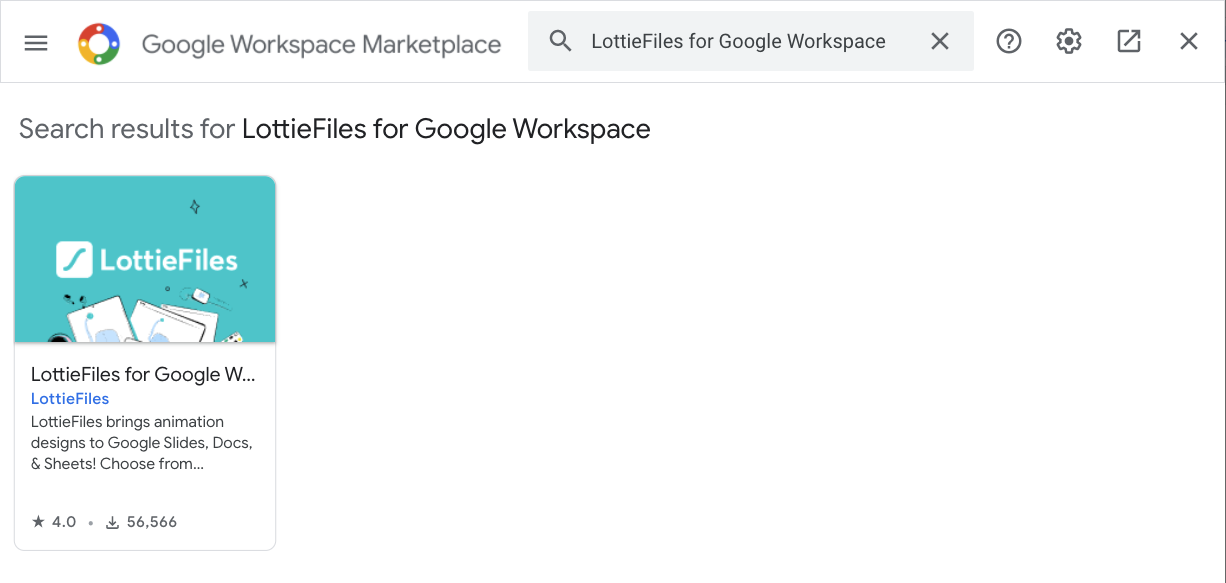 3. Install the plugin

4. Once done with the installation, the plugin should appear under "Add-on" tab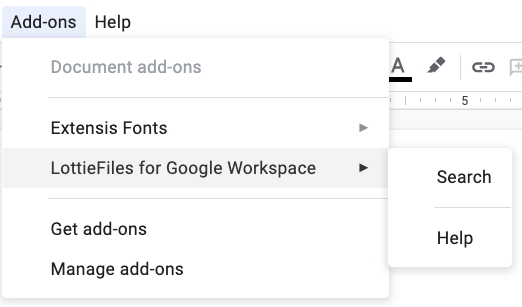 Updated