Sometimes we may want to create an edited version of an animation from an existing animation. This should not be a problem as long as the original creator is attributed and a linked to the original is given in the description.
It is plagiarism to pretend/imply that an animation is 100% yours when it is not. Animations that are plagiarised can be reported and removed.
Below are some good case practices of how to give animations/illustrations you use proper attribution.
Here is an animation that the uploader has changed the look and feel of but it originally was created and uploaded by LottieFiles: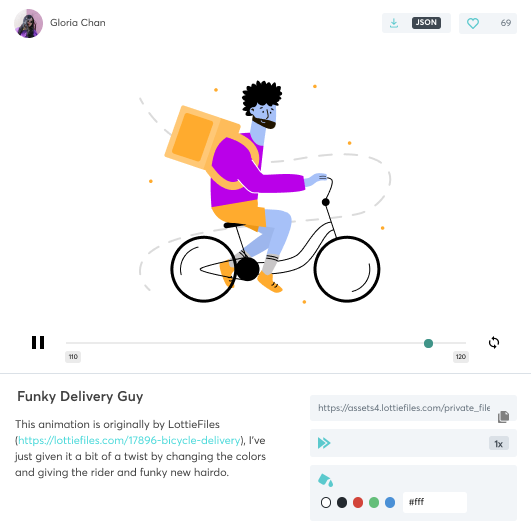 Here is an illustration originally from Freepik that the uploader has taken and turned into an animation: